Company profile
BRAND OFF Co.,Ltd.
Company Name
BRAND OFF Co.,Ltd.
Founded
April 1993
Address
2-5-17, Shinkanda, Kanazawa-City, Ishikawa, Japan
TEL:+81-76-292-0402
FAX:+81-76-292-0403
http://www.brandoff.co.jp/
About us

We have a large selection of high brand bags, watches, jewelries, and etc.
We guarantee that all of the items we list and sell are authentic.
Feel free to contact us if you have any questions, or if you do not
see the item you are looking for as we still have more items stocked
that are not listed on our eBay store.
Safety and Warranty Declaration
Brand off is a company that aims at "zero counterfeit goods".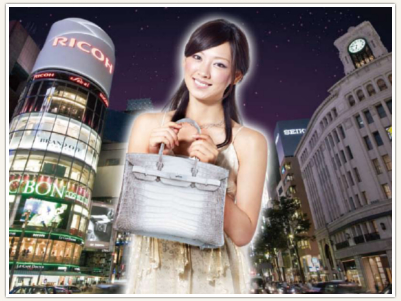 Brand Off Co., Ltd.
2-5-17, Shinkanda
Kanazawa-City, Ishikawa, Japan
We have 40 stores in major cities across Japan, 4 stores in Hong Kong, and 3 stores in Taiwan.
Management philosophy
It is our strong belief that we contribute to the society through recycling business.
Our business helps people to pass rare and valuable products from one owner to another.
The origin of the company name.
We named our company "Brand Off" on the basis of offering high-quality luxury brand products a treasonable prices.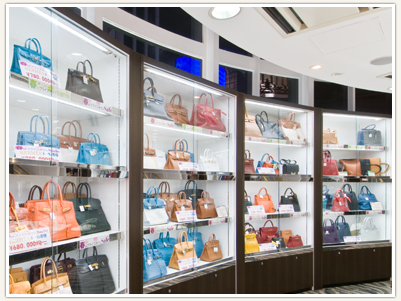 Management policy
Satisfaction is Our No. 1 Aim
1) Commodity
We want all customers to be satisfied with all of our commodities
2) Customers
We want all the peopel who shop at Brand Off to be satisfied.
3) Community
We want local communities to be satisfied with what we do
4) Employee
We want all employees and their family to satisfy
We buy commodities from individuals/businesses and offer them to new owners.
The above-mentioned items are our management philosophy.

We buy & sell items at our 40 of physical stores located in major cities across Japan.
We purchase piles of items everyday. Our authetication specialists are available any time of the day during business hours.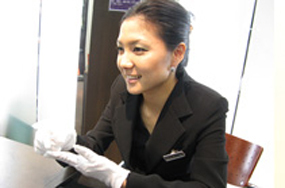 Our authentication specialists inspect each items for authenticity and its value. After the inspection they will evaluate based on various factors such as color, condition, and model.


All the items are professionally cleaned before sale. After we buy products from
sellers, we take them into professional cleaning. Each items are cleaned by professional staffs. Once the items cleaning process is completed, each items
will be photographed to be listed on ebay and other websites.

We check all the items three times to see if the description matches the condition of the actual item before shipping them out. If we find any problems on the items, we will let the customers know about it, and ask if it's okay for us to ship it.
営業許可免許(古物許可番号)
(平成24年03月28日現在 直営店)
| | | |
| --- | --- | --- |
| 許可都道府県 | 許可番号 | 取得日 |
| 石川県 | 511070009251 | 平成12年12月25日 |
| 富山県 | 501310007690 | 平成11年07月19日 |
| 福井県 | 521010007469 | 平成16年05月21日 |
| 東京都 | 304430305232 | 平成15年01月22日 |
| 神奈川県 | 451930001701 | 平成17年03月10日 |
| 愛知県 | 543810300300 | 平成15年03月18日 |
| 福岡県 | 909990040993 | 平成17年09月08日 |
| 熊本県 | 931140000409 | 平成17年09月29日 |
| | | |
| --- | --- | --- |
| 許可都道府県 | 許可番号 | 取得日 |
| 埼玉県 | 431340017868 | 平成18年11月02日 |
| 大阪府 | 621271801723 | 平成18年11月16日 |
| 京都府 | 611280630006 | 平成18年03月01日 |
| 鳥取県 | 701020006190 | 平成19年09月03日 |
| 新潟県 | 461120000941 | 平成19年10月01日 |
| 北海道 | 101300000236 | 平成20年02月14日 |
| 奈良県 | 641090001037 | 平成20年11月17日 |
| | | |